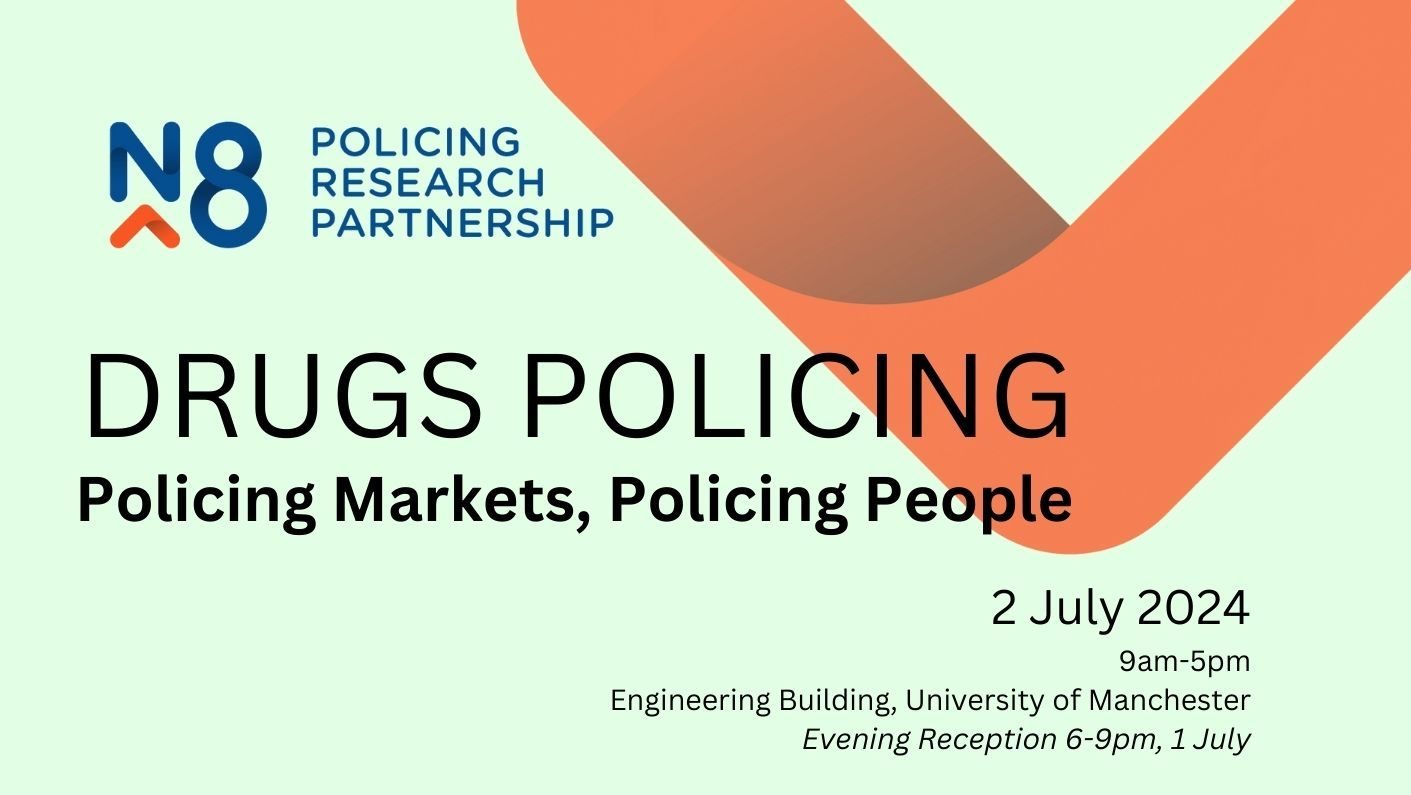 The N8 PRP International Conference 2024 
Drugs Policing: Policing Market, Policing People 
2 July 2024 | Manchester 
Event Website and Registration
The policing of people in connection to possession and supply of drugs is complex and  contentious. This area of policing brings into sharp focus the multifaceted nature of the police role and has far-reaching consequences for health, crime, and justice. Research in the area has historically been sparse and fragmented, but is now growing, influenced by contemporary trends in policing practices, changes in drug policy and wider social movements.
N8PRP presents an international, interdisciplinary knowledge exchange conference bringing together cutting-edge research, innovative and diverse voices to set the agenda for the future of drugs policing. 
The conference will include panels on county lines and vulnerabilities, diversion, decriminalisation, and harm reduction approaches. 
Call for Posters
At the conference, N8 PRP's New Researchers in Policing Network (NRiPN) will host a poster exhibition featuring research from postgraduate and Early Career Researchers. Exhibitors will be able to discuss their work with policy makers, practitioners, and senior researchers, finding new opportunities of for collaboration and impact. There will be a prize for the poster presenting the most innovative work.
Please see the Event Website for submission details.