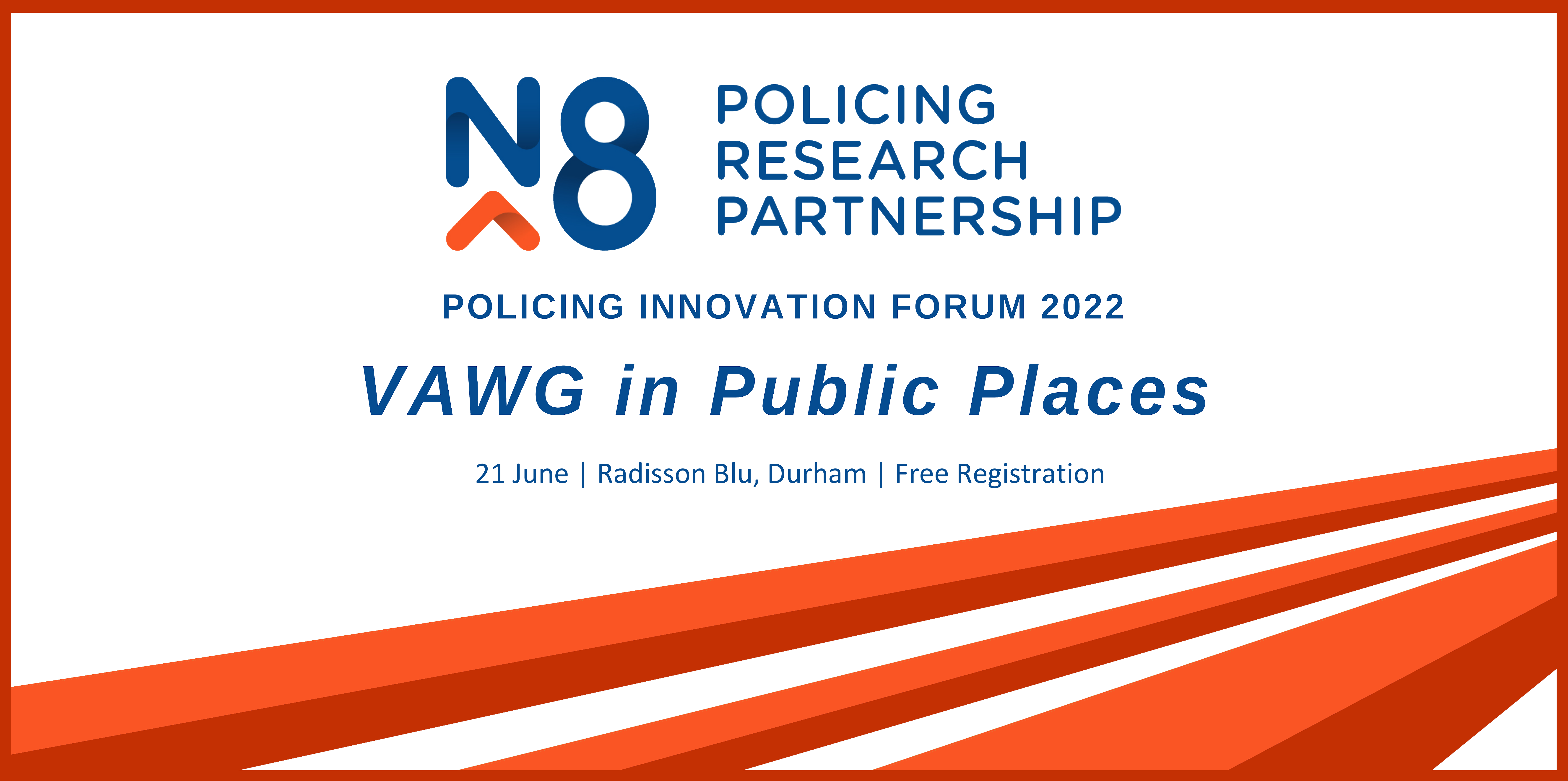 The N8 PRP Policing Innovation Forum 2022
VAWG in Public Places 
21 June | Radisson Blu, Durham | Free Registration
How do we think about the harms of harassment, what does justice look like, and how should police respond? How are practitioners and researchers innovating?
With major campaigns, influential research, and innovative projects, the 2022 N8 PRP Policing Innovation Forum is an opportunity for researchers, police, and other stakeholders to share knowledge and experience, increase understanding of current thought and practice, and find opportunities for collaboration.
Featuring
Dr Fiona Vera-Gray (The Right Amount of Panic)
Dr Bianca Fileborn (#MeToo and the politics of social change and Reclaiming the Night-time Economy);
Behind the Scenes of Anti-Street Harassment Campaigns – panel discussion with Enough – That Guy – Is This Okay? 
Risky Places – A New Interventions Showcase – group discussion with leads of innovative projects including Safer Parks for Women and Girls and Safer Transport Northumbria
ECR poster exhibition