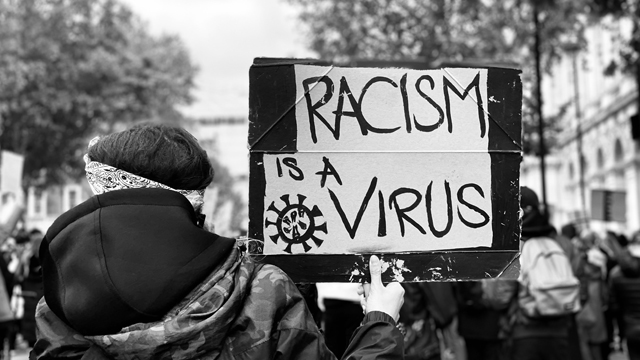 N8 PRP helps secure £2.5 million to investigate COVID impact on BAME communities
A £2.5 million bid supported by N8 PRP has been awarded to the Co-POWeR consortium, led by Professor Iyiola Solanke at the University of Leeds.
Co-POWeR is a consortium from eight UK universities who have been funded by UKRI/ESRC to research the impact of COVID-19 and discrimination on Black, Asian, and Minority Ethnic Communities and Families (BAMEFC). Dr Geoff Pearson, Academic Co-Director of N8 PRP, will sit on the Advisory Committee, providing leadership, assistance, and advice to the research team.
Over 18 months, Co-POWeR will investigate the combined impact of COVID and discrimination on the wellbeing and resilience of BAMEFC in the UK, and produce recommendations to mitigate the damage wrought by COVID-19 to BAMEFC wellbeing, resilience, and social mobility.
Of particular interest to N8 PRP partners, the consortium will and will investigate the effect of the emergency powers granted during the pandemic, including the sharp rise in the use of Fixed Penalty Notices against young black men – a research topic that N8 PRP is also supporting through the Small Grants awards.
Alongside more traditional research methods, the consortium will also use creative story-telling, co-produced with BAMEFC and other stakeholders. The co-production of fiction and non-fiction will investigate how misrepresentation and miscommunication can undermine public understanding of the health crisis and marginalise BAMEFC. This provides a unique opportunity to creatively engage with people's needs and experiences, giving those public service a new insight into the often overwhelming subject of systemic inequality.
Follow the work of Co-POWeR at:
Twitter: twitter.com/The_CoPOWeR
Facebook: facebook.com/TheCoPOWeR
Professor Iyiola Solanke, Co-POWeR lead, speaking presciently in 2019 on treating discrimination as a virus.