The manipulative presentation techniques of control and coercive offenders: What are they and how can interviewers best deal with them?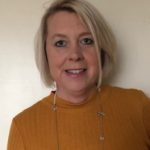 Julie Jackson is a Detective Inspector in Cheshire Police with 25 years policing experience and a background in public protection and criminal justice and a keen interest in victim and suspect interviewing.
In this article Julie discusses the project which was supported by the N8 PRP as part of the 2016-17 Small Grant Awards. It was conducted in partnership between Lancaster University, Newcastle University, and Cheshire Constabulary
Background
A great opportunity arose when the 2017 N8 Policing Research Partnership focus was on domestic abuse, which provided an opportunity to collaborate with researchers at Lancaster University. Specifically, we conducted research on some of the policing challenges around investigating the relatively new Controlling or Coercive legislation and the challenges of conducting suspect interviews with skilled manipulators.
In December 2015 new legislation under s.76 Serious Crime Act 2015 allowed the police to investigate and pursue prosecutions for those individuals committing either controlling or coercive behaviours within intimate or family relationships which cause someone to fear violence on at least two occasions, or causes them serious alarm or distress which has a substantial adverse effect on their day-to-day life. The legislation protects victims where violence may not be present and acknowledges the psychological harm of abuse.
I had been the Force lead for the new legislation and Honour Based Abuse and I was keen to ensure we were exploiting every opportunity to utilise this offence. At the time, I was also leading the custody investigation team and had become cognisant of the fact that officers were concluding suspect interviews believing the suspects account – this made me question how skillful suspects were in manipulating officers to believe their version of the events.
Working the problem
As a practitioner, my first and probably most difficult challenge was establishing how and who to engage with to discuss my idea as I felt I had a limited knowledge of the academic world. A conversation with a contact led me to being put in touch with Paul Taylor, Professor of Psychology at Lancaster University. I was very fortunate that upon meeting Paul he understood what I wanted to achieve and was willing to collaborate with me to submit a funding application for the N8 Catalyst grants.
I worked closely with Dr Kirk Luther, a Lecturer in Investigative Expertise from Lancaster University, to articulate the aims and hopeful outcomes when submitting the bid. I was extremely pleased we were successful.
Our goal with this research was to identify the manipulative behaviours of coercive and controlling individuals and develop a catalogue of suspect influencing techniques. Further, we also wanted to identify any existing defences against influencing techniques to allow us to develop training materials to alert officers to the potential pitfalls, and provide suggestions on how to best deal with various manipulations.
Dr Steven Watson led on the research by firstly considering the existing literature. He identified that we were making a considerable contribution to scientific knowledge as the use of real interviews in research is extremely rare. Specifically, studies using real-world interviews were old, newer studies with actual suspects were post hoc, and studies with student samples provided limited usefulness to understanding real-world practices. Secondly, Dr Watson identified potential relevant frameworks of influencing behaviours to inform our research. Thirdly, he reviewed the interview data provided by Cheshire Constabulary.
The data for this study consisted of 25 police interviews with those suspected of committing controlling or coercive behaviour. The interviews were selected with the goal of being representative of different offender characteristics (e.g., sex). The number of interviews was relatively limited due to the lack of investigations with the legislation being so new. However, I did include one female and also a suspect from a same sex relationship. Out of the 25 investigations only 7 of those were convicted of the CorC offence and a further 5 convicted of other offences, 6 were found no guilty or dismissed at court and the remainder concluded prior to any prosecution.
A further challenge of our collaborative research was data management and sharing practices. The security of the personal data was of the highest importance and to ensure full data compliance took some considerable time and effort. We were required to sort out the data sharing agreements between the police and the universities, facilitating the transcription of the interviews, downloading the data, transferring to encrypted hard drives and then personal delivery to the transcribers to anonymise the data into a written format.
Findings and next steps
The research findings noted that the suspects all used a range of techniques, the minimum of 17 with a maximum of 30 used by some. Rational persuasion was the most commonly used technique, followed by denial that the victim was actually a victim, denial of any injury and complete denial of the crime. Typical suspects' responses included responses such as "she made me do it", "it wasn't that bad", or "it wasn't me". These techniques are used frequently and then the remainder tended to be used less often.
Our analysis also showed that some of the techniques generally co-occurred. For example, suspects that tended to claim that they are not responsible for their actions also attempted to portray a trustworthy nature. In addition, suspects that tended to completely deny the accusations also tended to use various dominance strategies, possibly suggesting that that such categorical denunciation of responsibility may be a power play instead of an effort to avoid culpability.
There have been so many benefits from participating in this research on both a professional and personal basis. As a police officer from a generation where little value was placed upon research within policing, there has been great personal satisfaction of being able to pose a question about the behaviours of suspects in interviews. To then collaborate with the academic world and to understand the findings and be able to influence the future training of officers has been incredible experience.
I very much see this as the first chapter of a book, for as many questions the research answered so many more questions were posed. One of the greatest benefits has been the people I have had the pleasure of collaborating with and continue to work with. I have enjoyed the opportunity to converse and discuss ideas explore and expand my own thinking. I genuinely believe the N8 opportunity has provided a sound foundation of friendships for the future and I very much look forward to what is yet to come.
For more details about the research findings please contact Dr Kirk Luther (k.luther@lancaster.ac.uk) and Dr Steven Watson (Steven.Watson2@newcastle.ac.uk).
The findings report can also be viewed on the N8 PRP Small Grant Reports page.