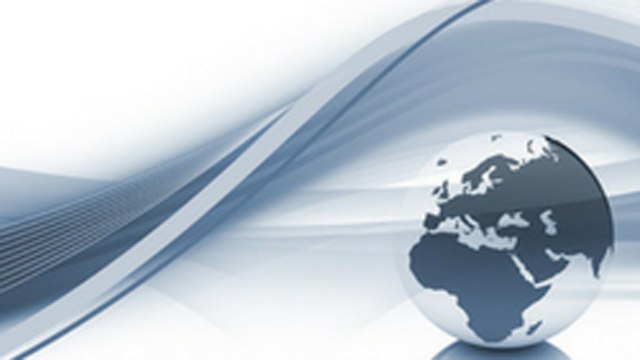 Markets in policing: Conference review
Conference review: 11-12 July 2016
Written by Sean Butcher, PhD Researcher at University of Leeds, School of Law.
Policing stands at a crossroads. In a period of considerable fiscal restraint, the challenge of meeting public demand for police provision has intensified. Previously inconceivable proposals to outsource policing goods are no longer so readily dismissed. Once familiar resistance to the presence of the private security sector has gradually been eroded and, as the essential and unavoidable presence of multiple policing providers has been acknowledged, discourses have begun to evolve beyond the familiar binary of state provision as all virtuous, and market provision as a vice best avoided. In its place, a series of new and profound questions have begun to emerge; about how markets do and should connect with public policing agencies, how they might be aligned with public interests, and about how they might be most effectively regulated. To address and discuss these questions further, representatives from industry and academia recently gathered for a two-day international conference at the University of Leeds.
The contributions on offer across the two days were wide-ranging; delivered by scholars and practitioners from internationally-renowned organisations and institutions. Presenters described market developments and challenges from the perspective of specific jurisdictions, spanning no fewer than six continents. Each illustrated specific legal and administrative contexts, economic situations, and the influence of responses to perceived threats to local and national security. The respective maturities of sectors across different jurisdictions also varied; each shaped by enabling and constraining factors such as the influence of political sensitivities, ideologies and public expectations. Examples of markestisation included the outsourcing of specific policing functions, the purchase of private patrols in municipalities, and the private sponsorship of public policing units within commercial settings and at special events. By highlighting this diverse array of contexts, developments, and challenges the presentations demonstrated not only a varied and complex network of policing and security providers, but the limits of assuming the transferability of each, from one jurisdiction to the next.
Both individually and as a collective, the contributions provoked further discussion about the persistent questions and broader challenges that markets in policing face. Exploring these, delegates articulated a series of important measures by which markets in policing might be better understood and utilised. These included the need to:
Define clearer parameters of the public police role. What tasks should be performed by sworn constables with legal powers, and which tasks might be better devolved to others? Commentators agree that there are some 'core' areas of policing that the private sector should not take away from the police. But what does this constitute, and how does it differ from other aspects of policing?
Revisit our assumptions about 'market players'. In the contexts of policing and security, the public and private spheres are often viewed as a mutually exclusive dichotomy. This is overstated, and tends to ignore shared interests.
Think afresh about how market contributions can be harnessed to meet public good needs. Here again, the dominant narrative tends to conceive of the market as fundamentally opposed to public interests. But this unhelpful starting position limits innovative thinking about how, and where the market can contribute in a meaningful and principled fashion.
Carry out an honest appraisal of where, and how, public and market practices and objectives connect, complement one another, and conflict. Where conflict occurs, where does the problem lie – and how can it be resolved?
Invest more heavily in identifying and learning from international innovations in policing markets, without assuming their universal transferability from one jurisdiction to the next. Policing has become a global endeavour, but context is key.
Create some guiding principles by which market players might operate. These should include operating with honesty, integrity, and within both domestic and international law. Priority should also be afforded to maintaining the safety and security of the public (including employees), and to ensuring that workforces are treated fairly.
Create a clearer and fairer framework for the regulation of the market, upon which all providers should operate on a level playing field. Whilst co-production of such a framework would add value, governance of the market should be undertaken independently, so as to avoid (perceptions of) beholden interests to group(s) with singular interests – including the state. Moreover, all policing providers should be democratically accountable, and subject to complaints system provision.
The most profound challenge, delegates acknowledged, remained moving from conceputalising innovation to translating it into reality. For whilst those examples presented offered new and interesting ways of thinking about the merits and limits of markets in public policing, they were but single cases across a large and diverse range of localities and jurisdictions. It left delegates with a sense that a broader collective strategy for markets in public policing remains lacking. To assist the development of a clearer strategy, it was agreed that a greater commitment to thinking holistically about policing provision and multiple providers was required. This thinking needed to more closely reflect the new realities of policing in the 21st Century, and the connected policing contributions of the state, market and civil society. It was suggested that such thinking might be facilitated by the creation of a 'general policing board', which, by supervising contributors beyond the state would expand upon the remit of the similarly-named Policing Board set out by the Independent Commission on Policing for Northern Ireland (1999). Moreover, delegates acknowledged that each of these ideas would benefit from a clearer formulation of a 'general theory of policing', one that would take account of complex networks and the changing conditions by which policing providers operate. A number of delegates pointed out that arguments for such a theory are nothing new (See Brodeur 2010). But the emerging economic, social and political pressures policing now faces suggests that the need for such a theory is more pressing than ever before.
See how the conference unfolded at the Twitter hashtag #MiP2016
References
Brodeur, J.P. (2010) The Policing Web. Oxford: Oxford University Press.
Sean Butcher is a PhD student and Graduate Teaching Assistant at the School of Law, University of Leeds. His research explores the make-up and policing contributions of citizen patrol schemes in England and Wales. A winner of the Richard Titmuss prize for outstanding academic achievement during his time at the London School of Economics and Political Science, Sean has lectured policing studies and criminology at various UK universities. Email: lwsbb@leeds.ac.uk. Twitter: @Sean__Butcher
Note: This article gives the views of the author(s), and does not reflect the views or position of the N8 PRP, nor any of the partner organisations.
Presentations from this event
Valour for Money: Honour and its Limits in the Market for Security
Ian Loader, Oxford University & Adam White, University of Sheffield
Exploring links between innovation, pluralization and marketization
Marleen Easton, University of Ghent
Public-Private Policing Partnerships in Africa
Tessa Diphoorn, University of Utrecht
Lusophone Policing "Brands" in a Transnational Marketplace
Conor O'Reilly, University of Leeds
Performative Regulation in the Theatre of War: Occupational Licensing in the Post-9/11 Private Military and Private Security Labour Markets
Adam White, University of Sheffield
Private security in Europe: facts and figures
Marc Cools, Ghent University & VU Brussels
Policing as Politics and Market in Sweden
Cecilia Hansen Löfstrand, University of Gothenburg
Policing in Slovenia: Who Pays Whom and for What?
Gorazd Mesko, University of Maribor
(Co-authors: Andrej Sotlar and Bojan Ticar)
Private Security in Patrolling Public Places: An Overview of Developments and Debates in the Netherlands
Jan Terpstra, Radboud University
Private Policing in The Netherlands
René Hiemstra, G4S Netherlands
Trends in Paid Duty and Private Sponsorship of Public Policing in Canada and the United States
Kevin Walby, University of Winnipeg (coauthor Randy K. Lippert, University of Windsor)
The Marketization of Policing in an International Context
Alison Wakefield, Portsmouth University